The project seeks to create "a certain number of jobs"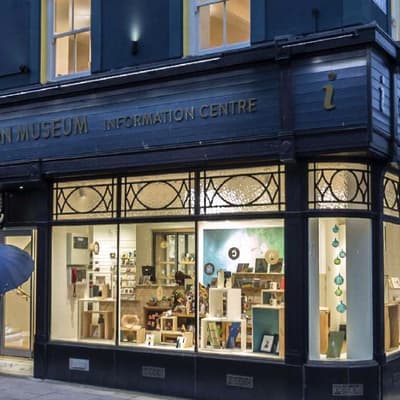 A NEW center to house the collections of the Ceredigion museum which could create 'numbers of jobs' is part of the Aberystwyth attraction's ambitious plans under a new scheme.
The Ceredigion Museum has received development funding of £115,894 from the National Lottery Heritage Fund for the Perthyn Project – an exploration of how collections can create community in Ceredigion.
The ambitious project "aims to ensure that every resident of Ceredigion can find something in the museum's collection that resonates with their sense of identity and values, regardless of age, gender, ethnicity, beliefs, their sexuality, abilities or other characteristics with which they identify". said Ceredigion County Council, which owns the museum.
The project will also explore ways to give people access to the entire collection – with only around 10% currently on display.
A 2019 feasibility study of the museum's future development found that "every available space" in the Terrace Road building was used for display and exhibitions, with some of the collections that were not on display housed in separate areas. "inadequate" storage facilities in the city.
Plans for later stages of the project include "the possibility of a new Ceredigion Heritage Collections Center, where adults and children could have behind-the-scenes tours and attend workshops".
"It is envisaged that the Museum will consider creating a number of jobs to support the project, including digitization of collections, creative community engagement, audience development, collections management and skills development" , the council said.
Carrie Canham, Curator of the Ceredigion Museum, said: "We will work with the Common Cause Foundation to explore how shared values ​​can build bridges between different communities in Ceredigion.
"We want to find out what matters to the people of Ceredigion, why and how the museum's collections can reflect their values."
Meinir Ebbsworth, Senior Schools Officer for Ceredigion, said: "We are very grateful to the National Lottery Heritage Fund for supporting this project.
"It will be a fantastic resource to help us achieve the goals of the Welfare for Future Generations Act and deliver the new curriculum for Wales, which will support exciting interdisciplinary learning about history, science, art and other key subjects."