The Best Reward Credit Cards June 2021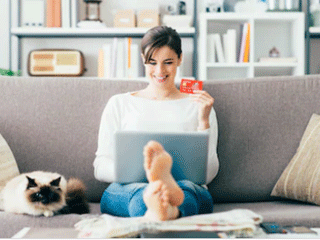 The easing of the lockdown has resulted in increased spending as consumers can once again socialize and travel in the UK. For those who are able to pay off their entire balance each month, perhaps now is the time to use a rewards credit card to allow them to earn rewards while enjoying newfound freedoms.
Many reward credit cards allow buyers to earn cash, reward points, or other perks just by spending on the card. They work the same as other types of credit cards, but borrowers will likely need a good credit rating to be accepted for these types of cards. Another factor to keep in mind when looking at reward credit cards is that some charge a monthly or annual fee, but there are very competitive offers on many no-fee cards.
While a rewards credit card can be a good way to earn perks while spending, these types of credit cards can have high APRs, which means they're not suitable for those who aren't in. able to fully repay the balance each month. Instead, borrowers who might be struggling to pay off their balance in full may want to consider a 0% credit card purchase, alternatively, those who already have an unpaid credit card balance may consider transferring the balance to a 0% balance transfer card.
To make it easier for you to choose the best rewards credit cards, below we have highlighted some of the best deals currently available on the market.