New Thatcham exercise class sits to get active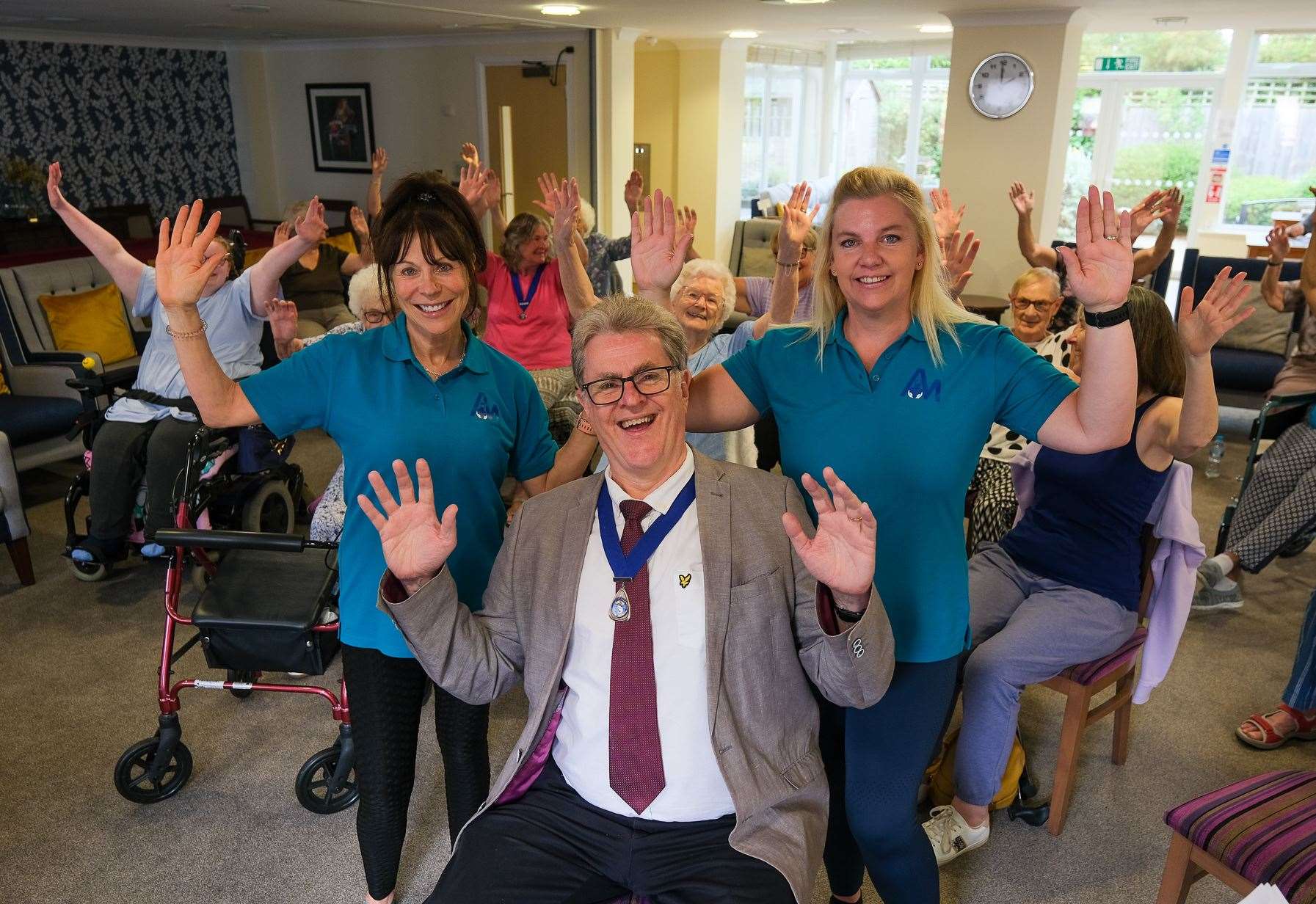 A new class of seated chair exercises has started in Thatcham.
MOVEability, which offers exercise sessions for people with reduced mobility, disabilities and those with chronic conditions, launched its new class on June 30 (Thursday).
The local social enterprise organization recently received £500 from Waitrose at Thatcham – through Waitrose & Partners' 'Give a Little Love campaign' – which it says it relies on to keep lessons affordable and accessible.
There were smiles all around as owner and founder Debbie Medlin and her colleague Julie Bolter led the class, with attendees then staying for a "discussion and a cup of tea".
Ms Medlin said: "It was a fantastic launch with a full house of participants aged eleven to ninety, with varying levels of mobility.
"It was so rewarding to see new friendships formed from the first class."
Read more: Thatcham News
Ms Medlin said she and her 'fabulous team' were 'more than just instructors'.
"For many, we are a lifeline, giving those who are homebound or medically vulnerable a sense of belonging through our online courses, helping to combat loneliness and improve mental and physical health," she commented.
The Deputy Mayor and Mayor of Thatcham, Mark and Jenny Lillycrop were also present.
Mr Lillycrop called the class "good fun" and stressed the importance of engaging with different parts of the community to get them involved in what is both an "exercise and social" group.
He comments on recent population figures reported in Newbury todaywhich showed a growing elderly population in West Berkshire, and he noted that many of these people can be "quite isolated".
He said: "It's a big opportunity for some people. Classes like MOVEability aren't just about exercise, they're about bringing people together. You can meet and you have this social orientation.
"It's a very good atmosphere, it's welcoming and friendly. I would say go ahead and give it a try, if it's not for you at least you tried it.
One participant, who was present with her 89-year-old mother, said: "I was only going to accompany mum, but we both had a lot of fun. Mom loved it.
"I believe what [MOVEability] made for the community comes from the heart and it really shines through.
MOVEability, which works with charities, social prescribers, nursing homes, health organizations and individuals, offers a course curriculum, both on-site and online via a live Zoom link.
---
---