My Food & Beverage Work: Philip Linardos, Co-Founder & CEO, ShelfNow | My work on food and drink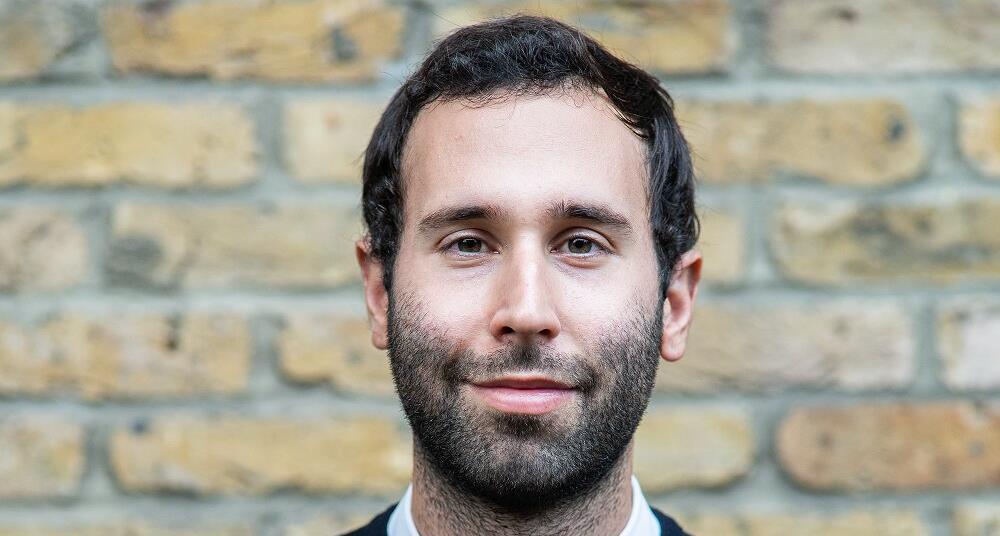 Last name: Philippe Linardos
Age: 29
Job title: Co-founder and CEO
Company location: ShelfNow, London
Education: Royal Holloway, University of London – BSc Biology; Cass Business School – MSc Management, Entrepreneurship
Why did you decide to pursue a career in catering? Although ShelfNow was born out of frustration with an inefficient, expensive and unfair wholesale distribution model, above all I have always appreciated good quality food. As someone born and raised in Athens, I was exposed to a rich collective cultural enthusiasm for food and produce, Greece being a country that has long held food in high esteem. It will always be synonymous with family and good memories for me.
However, my decision to enter the food industry was much more circumstantial than pre-planned. It was while I was in college that I began to explore entrepreneurship as a possible career path, thanks to the opportunity I had to meet and socialize with fascinating people who had a gift for entrepreneurship. When I finished my studies, I wanted to gain experience in the field and then I joined startups and business-run companies.
After conducting extensive research on distribution within the food and beverage industry, I wanted to make changes to the traditional wholesale model to address its glaring inefficiencies and allow more food brands to enter the market. market (especially smaller non-traditional players). My previous experience of exposure to tech markets, deep tech and venture capital has inspired me to merge the two areas of business I'm passionate about, using technology to optimize an outdated business model and applying it to the food and beverage industry. . It was through these networks that I met my co-founder of ShelfNow, Sajid Ghani, who offered years of experience in retail, data analytics and beverage consulting for food SMEs respectively. .
"I wanted to evolve the traditional wholesale model to address its glaring inefficiencies"
Tell us about your job in a sentence (or two): Within the company, I take care of everything related to business development, fundraising and the development of the company's vision which aims to establish ShelfNow as the first market for small and medium brands. and food and beverage buyers. To be more specific, I am involved in sales, marketing, partnerships, product development and fundraising. I recognize the need to hone the right business model and attract the right people that ShelfNow can partner with and who can realize that vision, be it employees, investors or business partners and advisers.
What does a typical day look like for you? My day officially starts at 8am, when I enjoy a morning coffee to prepare myself for the day. I prioritize reading emails for the first 30 minutes, as well as catching up on messages from co-workers. I like to use my mornings to respond to urgent emails and think about what to expect for the rest of the day. While I'm feeling refreshed, I like to make sure I answer emails and do other tasks that require more brainpower.
Lunch is usually on the go as my day is busy. I like to hold meetings in the afternoon after completing the urgent tasks of the day. When possible, I like to take calls while walking in order to take some essential steps in my day and improve my productivity.
My working days rarely end at the same time and can vary considerably in length. However, I usually make sure to officially finish by 8 p.m. to allow myself time for some evening exercise before dinner. Sports and exercise are a passion of mine and I usually spend three to four evenings a week exercising. Although being an entrepreneur can mean that you can sometimes find it difficult to disconnect, I feel grateful and lucky to be in a job and a larger industry that I am passionate about.
Tell us how you went about setting up your business: ShelfNow was born out of the frustration of SME buyers and producers in the food and beverage industry. When I looked at how the food was distributed between these producers and these buyers, I realized that there were significant inefficiencies with the intermediaries involved in this process, related to high costs, limited transparency and lack of intelligence-guided decision-making. This problem ultimately had a negative impact on consumers, the quality of food production and our environment.
SME buyers and producers are expected to expand their business by accessing wider networks of supply and sales channels. However, the inefficiency of wholesalers limits the extent of their distribution potential, making the whole process costly and time-consuming, and often involves multiple resellers who are frequently compensated with between 25% and 55% of the product's value. in the form of a commission. The existing model therefore makes profit generation extremely difficult for these SMEs.
My experience working in technology companies led me to realize the need to bring more efficiency and process optimization, and eventually reduce costs as a result. It was also at one of these previous jobs that I met my co-founder and friend Sajid. We were both determined to bring about an eventual disruption in the way manufacturers and commercial buyers interact, and this resulted in the creation of a common vision in ShelfNow. It took many hours of research into the food retail market to be able to found a business that would be viable in such a tough industry. From this original vision, what we now know as ShelfNow was born.
What's the best part about working in food and beverage? One aspect of working in the food and beverage industry that I find invigorating is the dynamic and ever-changing nature of the industry. Innovating and brainstorming new ideas with my team is such a rewarding process for me as an entrepreneur. There has hardly been a more exciting time to work in the food industry. Innovating effectively as a company means responding quickly to the demands of your customers. We have seen in recent years that consumers are much more invested and interested in where their food comes from. This is a trend that has been particularly exacerbated by the global pandemic, which has led people to scrutinize their nutritional intake and how it affects critical parts of their health such as the immune system.
I have always enjoyed being at the forefront of the latest trends in the food and beverage industry, such as people wanting to buy more plant-based products, functional beverages, and zero or low alcohol, as well as sourced and more sustainably packaged products. ShelfNow has always been transparent, sharing as much contemporary data on these trends as possible so that we can help small independent suppliers and retailers. SMEs are the lifeblood of our economy and it is a pleasure to revolutionize the way producers and buyers trade with each other, with innovation and efficiency always at the forefront of my mind.
What's the biggest misconception people have about working in food and beverage? I would say the biggest misconception I have come across is that the food and beverage industry is mostly about the mass production of brands by large multinational corporations. Of course, an element of this exists, however, small independent businesses are essential to the well-being of both a local community and the economy at large. People may assume that ShelfNow makes its money by delivering big brands to big retailers and supermarkets, but in reality our aim is to do the opposite: enabling small suppliers to trade with SME retailers which include cafes, restaurants and delicatessens. We've seen plant-based, alcohol-free and low-alcohol products and other artisan products featured prominently on mainstream TV shows like Gordon Ramsay's Future Food Stars. That this is an exciting time to work in the food and drink industry is evident, and the excitement isn't exclusively reserved for Waitrose and Walmart.
What advice would you give to other young people wishing to enter the agri-food industry? I was once told that in business, it's important to ask yourself, "What am I good at and what am I not so good at?" Throughout my career and especially since co-founding ShelfNow, I have found this advice invaluable. It's essential to make sure you focus on what you do best and identify your needs. Once that's established, you want to start attracting, hiring, and associating with people whose strengths and influence complement your abilities, like putting the right pieces of a puzzle together. Bringing together the right people, each with their own unique backgrounds and skills, and all able to bring their own unique ideas to achieve the company's shared vision, is essential in business.
What is your ultimate career dream? My goal with ShelfNow is to not only disrupt, but to leave a permanent positive mark on the food and beverage industry, through the ShelfNow business model. I want to make ShelfNow a leading online wholesale marketplace, revolutionizing the industry with technology to make food and beverage much more friendly to the interests of independent small businesses. My ultimate dream with ShelfNow is to make the online marketplace a household name in B2B commerce. It will take hard work, determination, ambition and a constant drive to innovate, but we are up to the challenge nonetheless.