Meet the Women Who Make Motorsport History at the Indy 500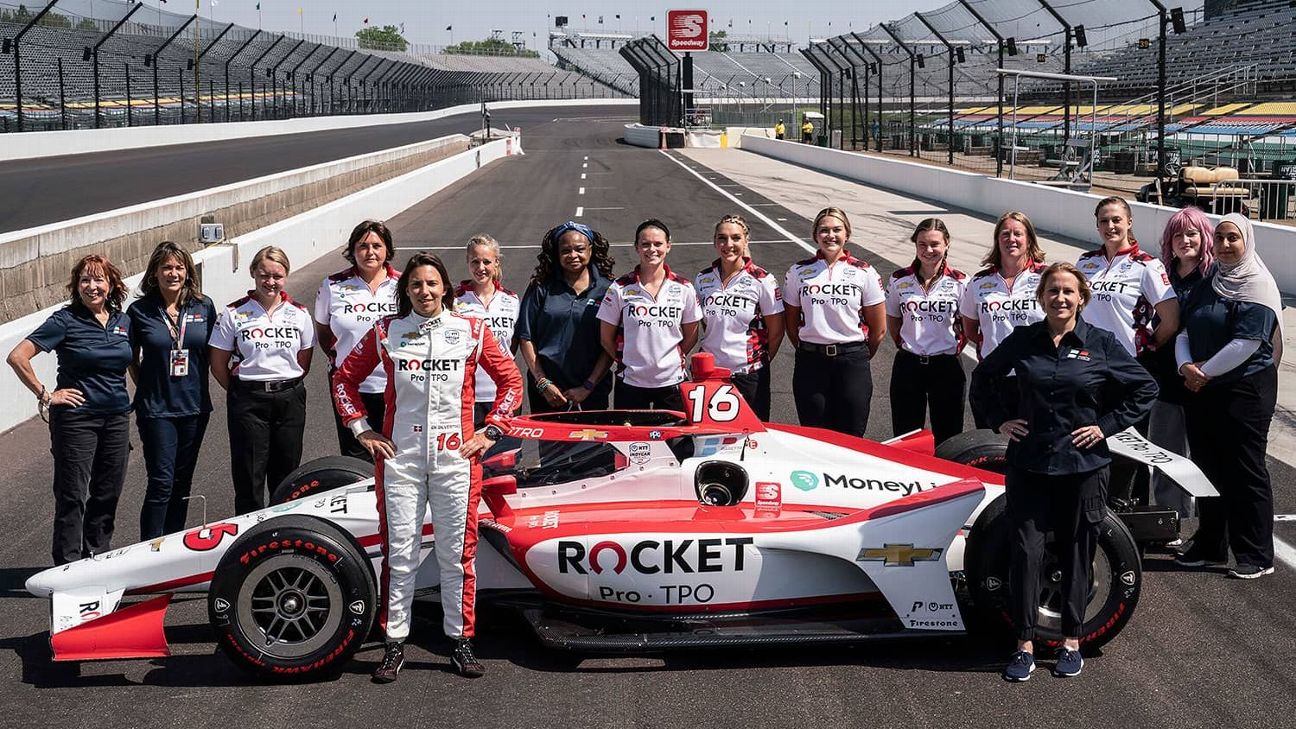 With around 30 laps before the 105th edition of the Indianapolis 500 on Sunday, driver Simona De Silvestro will enter the pit lane. In the six seconds it takes to refuel their No.16 Chevrolet Paretta Autosport, his crew will swap in four Firestones, adjust the front wing, and take care of their IndyCar's Aeroscreen windshield. As a general rule, teams want pits that are clean, fast and blend in with the noise of the race.
But the Paretta team expects to attract attention. Because for the first time in motorsport history, four of its seven over-the-wall crew will be women. The two observers of De Silvestro will be women. Two of its engineers, including a Data Acquisition Guy, will be women. And every front office role at Paretta Autosport – from business operations and public relations to merchandise and marketing – is held by a woman.
"It is important to me that the most important message is that it is not the women to the detriment of the men," says team owner Beth Paretta, whose vision of creating a mixed racing team has been shaped ever since. six years. "I'm trying to widen the grid."
On the team's first outing at the Indy 500, Paretta hopes the young girls will see ponytails flying over the wall during pit stops and female engineers communicating from the timing stand. She also wants the novelty to wear off quickly: "I hope that in five years we are a team made up mostly of women is the least interesting thing about us."
---
It is not the women to the detriment of the men. I'm trying to widen the grid. ??
Beth paretta
"I always took out parts of myself to be one of the guys. Here it is clear that we have the capacity and the talent and I don't feel that pressure. ??
Lauren Sullivan
"Whenever you see changes in diversity, it's because the people who were in the majority opened the door.
Beth paretta