Lavender is a great summer scent, writes Brian Minter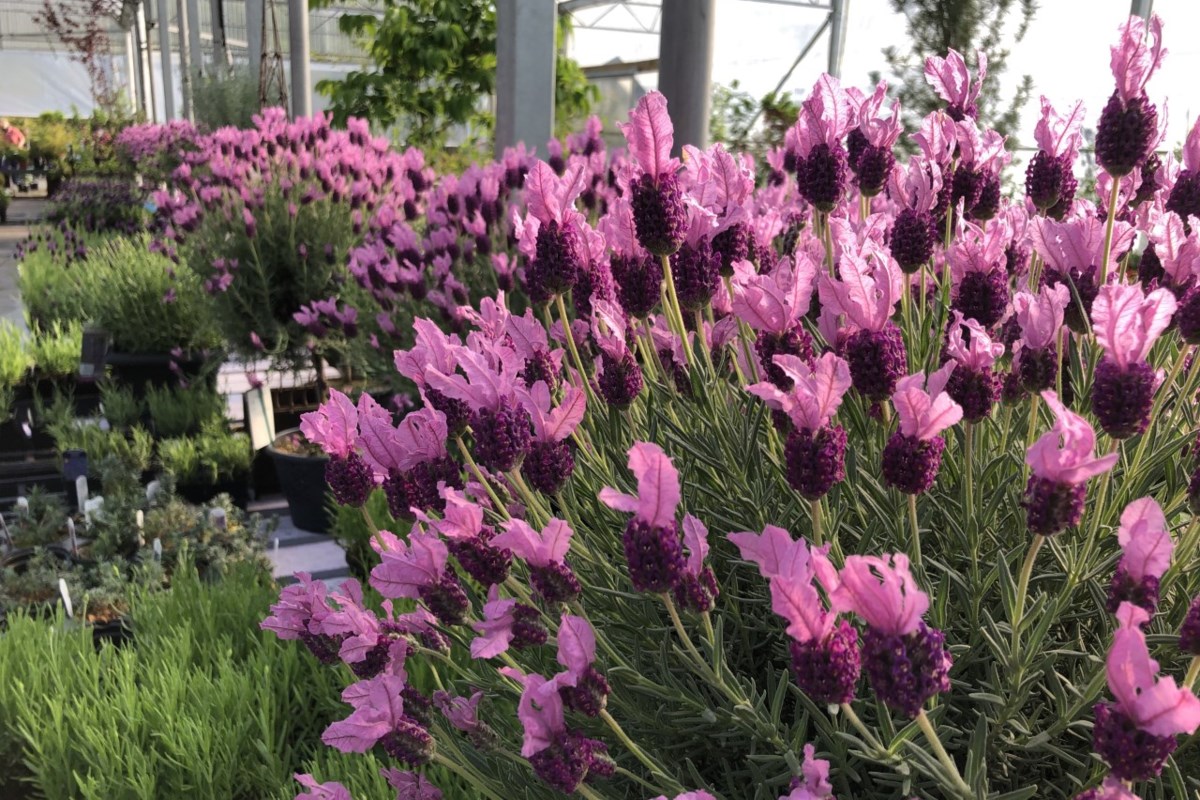 Brian Minter's favorite lavender is Spanish lavender (L. stoechas), especially the many "anouk" varieties.
The following column was submitted to the Tri-City News by Brian Minter — master gardener, best-selling author, Order of Canada recipient and co-owner of the Minter Country Garden Store.
Summer in our gardens should be the ultimate outdoor sensory retreat.
Wonderful long evenings on the deck or patio should be the antidote to the stress we all feel during our busy days.
The big question is: can our terraces, patios and gardens meet the challenge?
The summery color and how we mix analogous tones is very important, but the scent is perhaps the most critical element when it comes to creating that sensory recharge. Ironically, most of the colors we surround ourselves with have little scent.
So, it's time to add the fragrance!
As simple as it sounds, finding a lasting fragrance is harder than most of us realize. Finding plants that will adapt to sun or shade, be compatible with other plants and continue to scent all summer long is possible, but we all have to get out of the "flower box" a bit. .
When people ask for a flowering shrub that blooms all summer long with a good fragrance, one plant comes out ahead of all others – the butterfly bush (buddleia). Native to China, Japan, and other parts of Asia, as well as Chile, Mexico, and the United States, there are at least seven different species, all unique in their own way.
The biggest problem for many species is their invasive nature, and in many parts of North America, including British Columbia, Oregon and Washington State, gardeners have been encouraged not to use them. plant. Now, however, many new varieties are sterile and do not pose this significant environmental concern.
A few years ago, Proven Winners introduced very compact varieties that do well in containers, such as Buddleia x 'Blue Chip' from the 'Lo & Behold' series, the first miniature sterile variety (24-30 inches or 61-76cm) and the new white 'Ice Chip'. Hardy to zone 5, both require little pruning or deadheading, and they bloom or rebloom all summer until frost. Lo & Behold 'Pink Micro Chip' also adds a pleasant fragrance to our gardens and patios all summer long and, of course, attracts butterflies and hummingbirds. 'Miss Molly' from Proven Winners, a bright red, grows vigorously to around 1.50 meters tall and wide. The newest "hot" buddleias are Proven Winners "Pugsters". They are small, have large flowers, and monarch butterflies swarm everywhere.
One of the most underused plants for our patios is lavender.
You need a warm, sunny location with very good drainage and a trained sense of not overwatering! The scent of lavender is pleasant to enjoy all year round, even for brushing or simply rubbing your hands over the foliage. Their blue, lavender, pink or white flowers are sensational. Today, there are a number of varieties of lavender to choose from. The hardiest are the 'angustifolias', in particular 'Munstead' and 'Sweet Romance' (zone 5) with a very compact habit. There is now the 'Diva' series of angustifolias from Dummen Orange in Holland which bloom repeatedly.
My favorite lavender, however, is Spanish lavender (L. stoechas), especially the many "anouk" varieties. Their huge fragrant soft lavender to rich purple blooms are so prolific that they keep coming all summer long, and with a little pruning even into fall. They are a little softer (zone 6), so they need winter protection. Their flowers are large and tend to bounce in the wind like huge purple bumblebees.
Rosemary is another patio and summer garden plant that is underused in summer planters and garden beds. Like lavender, it needs very sunny, well-drained soil to stay beautiful and grow well.
If you do a little research, you'll find many other garden gems that have a delicious summer scent, such as fragrant hostas, fragrant roses, clethra (sweet summer), and summer-flowering Jasminum officinale. A tender perennial, heliotrope is also a superstar when it comes to perfuming. Scent makes a huge difference to the enjoyment and appreciation of our summer gardens and to our senses. Try to include at least a little perfume in each bed or container.